2022 SCCL Faculty & Staff annual retreat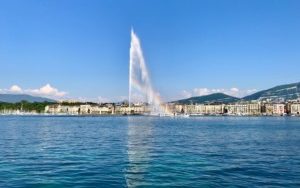 The 11th Faculty & Staff retreat of the SCCL took place at the Centre International de Conférences (CICG), in Geneva from the 3rd to 4th of November 2022. This edition was an on-site only event and was attended by 310 participants.
Registration to the retreat was limited to members of the SCCL institutions and external participants invited by the organising committee i.e. academic partners, foundations and sponsors.
The keynote speaker was Professor Yang Shi of the Ludwig Institute for Cancer Research, Oxford (UK).